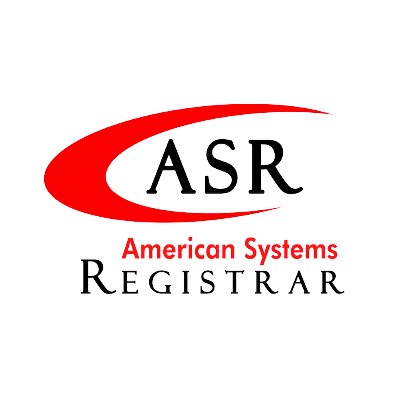 ISO 9001 & AS 9100 Registered
International Organization for Standardization
Quality control is a priority at The Print Source, Inc. and we have always prided ourselves in providing the best quality products. In 2008 when we became ISO 9001 & AS 9100 registered. ISO 9001 is the internationally recognized standard for the quality management of businesses and AS 9100 is the quality management standard specifically written for the aerospace industry (https://www.asrworldwide.com/).  These certifications are renewed as required and kept in good standing.
What does this certification mean for you?
These certifications mean that you can always expect a consistent, high-quality product, delivered on time, at a competitive price. Few printers have subjected themselves to the rigid ISO standards, and even fewer have achieved the AS9100D aerospace standard for manufacturing of screen, digital, pad, offset and Metalphoto® printing. We take great pride in our ability to offer this high standard to our customers and look forward to meeting your printing needs.
International Traffic in Arms Regulations
The Print Source is an ITAR (International Traffic in Arms Regulations) registered business. ITAR is a set of United States government regulations that control the import and export of specific defense-related materials and services. Its goal is to safeguard U.S. national security and further U.S. foreign policy objectives. ITAR regulations dictate that information and material pertaining to defense and military-related technologies can only be shared with U.S. persons and organizations unless authorization from the Department of State is received, or a special exemption is used.
What does this authorization mean to you?
You can relax, knowing that we will protect your information, product, trade secret or project. To that end, all visitors to our facility must check-in at the front desk. Those who need to visit a restricted area of the facility will be escorted.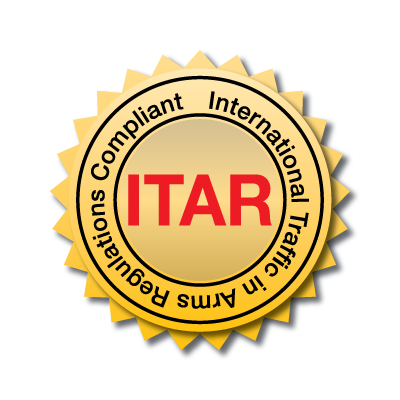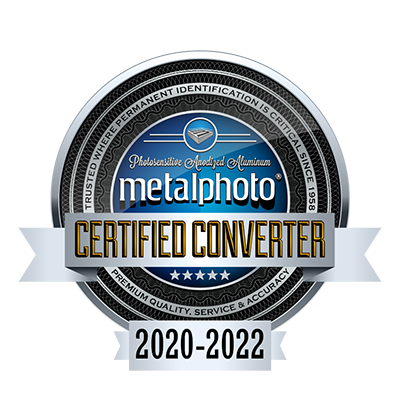 The Print Source, Inc. is one of a few select companies nationwide that is a Certified Metalphoto® Converter. With this certification, we have a level of application expertise for Metalphoto® photosensitive anodized aluminum that makes us experts in the industry. Being a Certified Converter means that we have successfully completed the Certified Converter process and exude quality and application expertise for Metalphoto.
What does this certification mean to you?
Combined with our ISO 9001 & AS 9100 Registration, you can guarantee you are at the best source for outstanding product quality and service, especially for OEMs and government organizations.
Underwriters Laboratories Inc.
Through its Printer Agreement, we are approved to print any of the UL logos referred to as "The Mark." The Mark can be printed on any pressure sensitive label material if it complies with your UL material requirements and the design layout has been reviewed and approved by UL. The Print Source has passed stringent testing to become recognized as an approved source by Underwriters Laboratories Inc.
A UL Recognized Label is any label bearing safety-related information such as warnings, cautionary markings, installation instructions or electrical ratings. These labels are considered by UL to be "components" of the devices to which they are affixed. Because safety information should be permanently available to the user, these labels must meet performance requirements designed to evaluate significant label characteristics such as durability and legibility, resistance to defacement and adhesion to the surface of the product.
Product Categories
PGDQ2 – Marking and Labeling Systems – Component
Reference #: LP2000