We're looking for our next great teammate!
Check out our newest opportunity. If you're interested, apply here!
Rewind Operator
Job Summary
The Rewind Operator is responsible for operating and maintaining an Arpeco rewind unit and stock sheet cutter in a clean, organized, and climate-controlled manufacturing environment. You must be a quick learner with a strong attention to detail and possess a willingness to help others. This is a full-time position with competitive pay and benefits.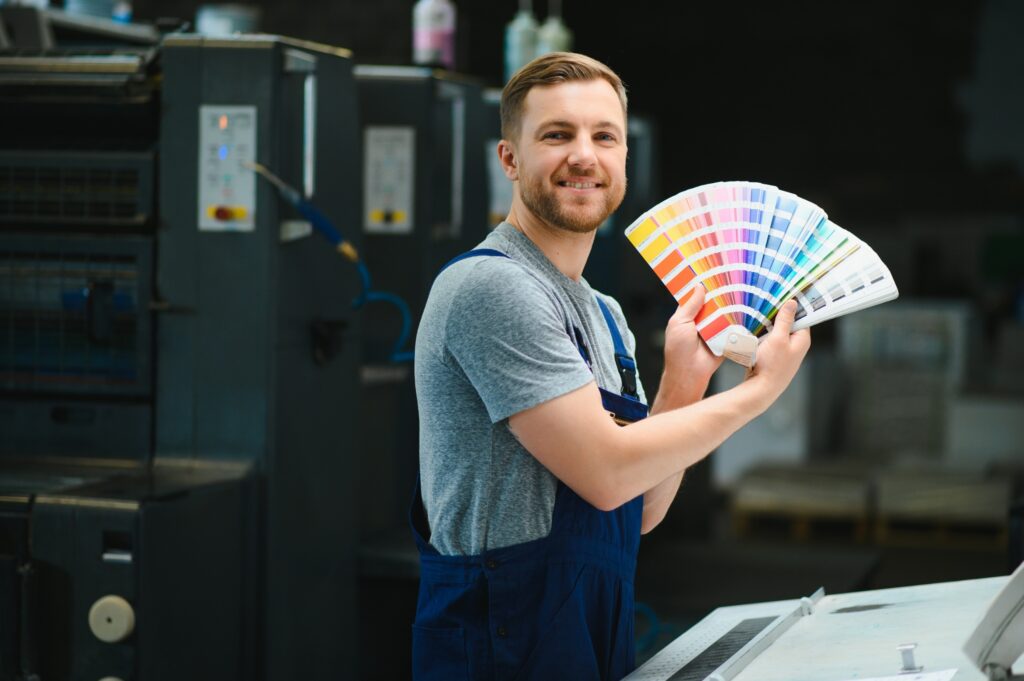 Duties & Responsibilities
• Set up and operate rewind machines to cut and rewind labels on rolls.
• Ensure that the labels are cut accurately, and rolls are wound neatly and consistently to meet production quality requirements.
• Troubleshoot and resolve any issues.
• Cut material to size in preparation for printing processes using a stock sheet cutter.
• Monitor machine performance and report maintenance needs.
• Collaborate with other members of the team to ensure production goals are met.
• Effectively communicate with co-workers and management.
• Seek out and communicate continuous improvement ideas.
• Practice the 6S method; a system that promotes and sustains high levels of productivity and safety.
• Maintain a clean and organized work area.
• Follow all safety procedures and guidelines.
• Perform other tasks assigned by supervisor and cross train.
Requirements
• High school diploma or equivalent and/or one year of recent work-related experience or training.
• Prior experience operating rewind machines, sheet cutters, or similar equipment in a manufacturing environment is a plus.
• Ability to read, write, speak, and understand the English language.
• Strong attention to detail.
• Ability to add, subtract, multiply, and divide in all units of measure, using whole numbers, common fractions, and decimals.
• Ability to use and read tape measures and rulers.
• Ability to read and interpret production schedules, work instructions and job tickets.
• Good mechanical aptitude and troubleshooting skills.
• Ability to work independently and as part of a team.
• Good communication and interpersonal skills.
• Basic computer skills.
• Fork-lift experience is a plus.
Physical Requirements
• Ability to work while standing for extended periods of time.
• Ability to monitor labels using a strobe system.
• Ability to lift and carry up to 50 pounds on occasion.
• Ability to bend, stoop, and reach.
The Print Source, Inc is an equal opportunity employer and does not discriminate based on race, color, ancestry, national origin, gender, sexual orientation, marital status, religion, age, disability, gender identity, or any other legally protected characteristic. We are committed to providing a work environment free from discrimination and harassment, and make all employment decisions based on qualifications, merit, and business needs. We value diversity and welcome all qualified applicants to apply. This employer participates in E-Verify and will provide the Social Security Administration and, if necessary, the Department of Homeland Security, with information from each new employee's Form I-9 to confirm work authorization.